Science Leaders Programme 2022
We invite you to apply to join our Science Leaders Programme (SLP) 2022. This premium course is designed in collaboration with facilitator and leadership trainer, Esther Bukholt, to help researchers to develop their leadership skills. By participating in this course you will deliver better results, more easily, by strengthening:
Your confidence in your ability to lead others,

Your ability to influence others to give their best efforts, and

Your ability to navigate complexity and make good judgments.
"The course has been perfect for me... I've been thrown into leadership roles and the course has given me the confidence that I can do this. And it's given me the tools to influence people to get to where we want to be" Te Taka Keegan.
Programme Approach
Given the uncertainties created by Covid 19, the SLP will be delivered primarily online through:
Video-based learning modules,

Group mastermind/action learning sessions via Zoom, and

1-on-1 zoom coaching calls with your facilitator
The programme will require a time commitment of 1-2 hours per week, however, the more time and effort you consistently allocate to this experience, the more you will benefit from it.
Core Topics
Module 1: Confident Leadership. Learn how to be more confident as a leader, how to build and maintain high levels of confidence, and how to use that confidence to unlock the full range of your leadership abilities.
Module 2: Leading for Influence. Learn how to apply the skills and behaviours of highly influential leaders, how to be influential across the diversity of people, groups and settings you are faced with, and how to be influential in tricky situations.
Module 3: Leadership Intelligence. Learn strategies for navigating complexity and uncertainty, structuring complex or messy problems effectively so you can begin to solve them, and understanding your decision-making strengths and abilities and how to harness them for the greatest effect.
Programme Structure
Programme Orientation (March/April)
Preparation Activity: Self-reflection and self-assessment exercises (1-1.5 hours)

Zoom call: A 20-30-minute call with the facilitator to discuss goals, needs, expectations and any questions you might have.
Module 1: Overview & Confident Leadership (May-June)
Module 2: Leadership Influence (July-August)
Module 3: Leadership Intelligence (September)
Programme Completion workshop: Covid permitting - a half-day, face-to-face learning review and programme graduation workshop. (October)
Meet our facilitator, Esther Bukholt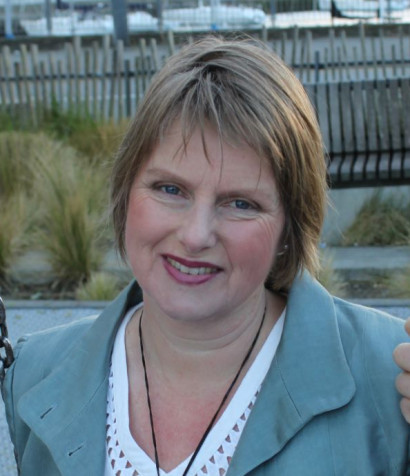 Esther is a facilitator and trainer in leadership, collaboration, professional and personal achievement. She is the Director of Solstone, a leadership and development consultancy, and an Associate for Lumin a strategic planning and leadership company.
Esther is bi-lingual (Danish) and an intermediate speaker of te reo Māori. Esther brings a diverse range of perspectives to her work, based on many years in health, community development, and adult education. More recently, she has worked for ten years as a consultant providing learning and development, strategic planning and people development to a diverse range of clients nationally.
Esther has a history of working collaboratively in complex multi-partner projects and unlocking opportunities in teams, organisations and communities that have previously struggled to realise their potential.
Esther is also skilled in providing online learning and facilitation. She frequently provides project management and coaching to organisations exploring this necessary medium. Esther uses these combined experiences to provide 'sticky' learning and to help leaders discover practical and savvy solutions for the challenges they face.
Esther is of Danish descent, grew up in Whanganui, and has raised her two daughters to become feisty young women. Esther continues to have an active life in her community, particularly in the domain of a bi-cultural Aotearoa and climate change. For a little light relief, she loves nothing better than a family escape into the bush, swinging her fire poi and late-night jazz.