Questioning the Entrepreneurial State
Webinar: The 'how' of mission-led research
Where: online
When: Tuesday 12 July 2022, 4pm to 5:30pm (NZST)
Read the open-access book 'Questioning the Entrepreneurial State'
The rise in interest in mission-led research to address some of the globe's grand challenges stems back to the publication of Mariana Mazzucato's 'The Entrepreneurial State' in 2011. Subsequent work by Mariana and her Institute for Public Purpose at University College London has substantially built on this, arguing that governments should formulate missions to spur innovations that will solve great societal challenges. Many nations are now engaging in innovation policies that involve more top-down facilitation on specific challenge topics, to balance the more traditional bottom-up contest of ideas.
There is no doubt that we need new approaches to tackling these complex problems, as epitomised by the Sustainable Development Goals. However, as with many new initiatives, the devil is in the (implementation) detail, that is, we need to understand more about the 'how', not the 'why', of embracing mission-led approaches. A new, open-access book, 'Questioning the Entrepreneurial State' has recently been published that brings together the views of a diverse group of scholars on the merits (or otherwise) of mission-led approaches, particularly as they have evolved in the European Union.
With Te Ara Paerangi – The Future Pathways initiative underway, it is timely to understand better how missions, or priorities and platforms, might operate in NZ to address our own challenges. SfTI has employed many innovative processes as a (micro) example of a mission-led approach. We have invited the editors of 'Questioning the Entrepreneurial State' to deliver a webinar to a NZ audience on some of the commentary from the book. We have asked for a particular focus on the implementation, as that is where we believe there is still much to learn. For example, the book includes case studies that show that it is often difficult to move an innovation system away from rewarding incumbents.
Thus, the key questions we put to the editors , Karl Wennberg and Christian Sandström (the latter having lived in NZ occasionally in the last decade) were:
What can New Zealand learn from the implementation of mission-led approaches in the European Union?
What pitfalls can we avoid by observing the European Union's early adopters?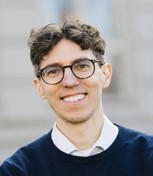 Karl Wennberg holds the Barbara Bergström Chair of Educational Leadership and Quality and is a research fellow at the House of Innovation, both at the Stockholm School of Economics (Sweden).
He is one of the leading scholars on entrepreneurship in Europe, with over 60 published scholarly articles in high-ranking journals and 10 books. His research is on entrepreneurship, innovation policy, and organisation theory, where public policy implication of theoretical and empirical research has been a common thread in his research.
C
hristian Sandström is Senior Associate Professor of Digital Business at Jönköping International Business School (Sweden) and the Ratio Institute (Sweden). His research concerns innovation policy and the interplay between technological and institutional change. Sandström has published more than 30 academic articles and authored several books on the topic of innovation policy. He frequently advises policymakers and managers on topics of industrial renewal and innovation. In 2018, he received the Pedagogical Prize at Chalmers University of Technology for innovative teaching methods.
---