Clean water technology – EoI
The Clean Water Technology (CWT) Mission is one of several new topics being explored by SfTI as a big idea for Phase two (2019-2024).
In December 2019, we called for Expressions of Interest (EoIs) from researchers to support the implementation of a new Spearhead project arising from the Clean Water Technology (CWT) Mission Lab. Applications closed on 7 February 2020.
Successful applicants joined the Clean Water Technology Researchers Workshop on March 10, 2020. More information about the Mission background and the EoI process can be found further down this page.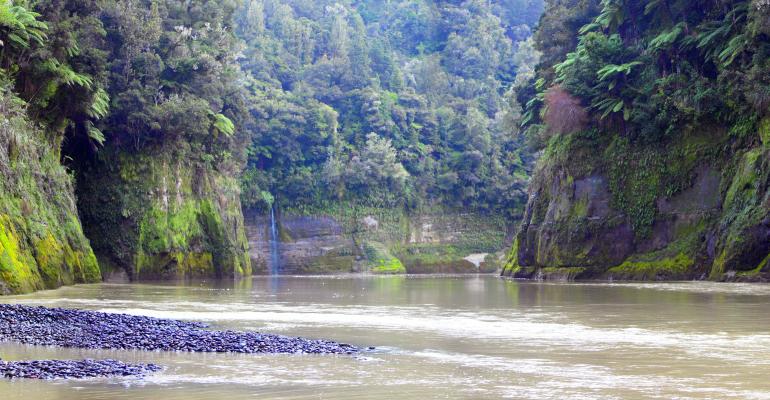 Clean Water Technology background
Clean Water Technology (CWT) is an important direction for New Zealand, not least because of our dependence on water for agriculture and tourism. International markets are also relevant to meet SfTI's mission to 'Enhance New Zealand's capacity to use physical sciences and engineering for economic growth'. Our ideal project will incorporate a Māori view of water as integrally linked to its surrounding environment in order to create new technology that addresses issues facing Aotearoa-New Zealand and the rest of the world.
Eligibility
The purpose of the EoI is to assemble researchers so that SfTI can form a 'best' research team, and we welcome EoIs from researchers at New Zealand based organisations. The EoI provides a summary of the process and what to expect.
Criteria
In December 2019 we called for researchers to identify their expertise and capability relevant to CWT, and indicate which of the possible four research directions they would be interested in exploring further during the upcoming invitational Researcher Workshop on 10 March 2020:
Information-based solutions
Preventing and remediating contamination at source
Autonomous treatment
Transforming contaminants
Please note, we do not accept investigator-led research ideas and proposals for the development of mission-led Spearhead projects.
Mission background
In November 2018 SfTI hosted a Mission Lab with the water sector and Māori stakeholders, and a wānanga at the Whanganui River in March 2019 (Wai Māori Wai Hangarau Wānanga). The purpose of these meetings was to discuss some key challenges for the water sector. You can read more about what happened during the Mission Lab within the 'Clean Water Technology EoI document', at the top of this page (see Appendix 2), and within this article, SfTI hosts Clean Water Tech Mini Mission Lab.
Key dates and process
CWT EoI released - 17 December 2019
EoI Applications close - 7 February 2020
Workshop invitations sent to researchers - End of February 2020
CWT Spearhead research commences - 1 July 2019
Contact information
If you have any questions about the EoI process email Denise Cutler, SfTI Contracts Manager: denise.cutler@callaghaninnovation.govt.nz
For all other questions relating to CWT, expertise and capability email SfTI Leadership team members: