Professional development

Whakawhanaketanga ngaio
SfTI offers its researchers a professional development programme to support them to take their careers to the next level.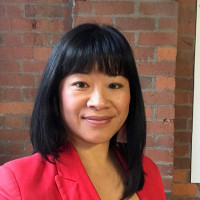 SfTI researchers can register for and attend our SfTI organised activities at no cost. If you would like to apply for funding for other development opportunities, we're keen to hear from you. There are some external providers that might interest you at the bottom of this page.
Use the online form in the 'How to apply' section or contact our Manager Capacity Development & Events Raewyn Tse to discuss.
All of Researchers' Workshop 2023
Kia whakatōmuri te haere whakamua - Looking backward towards the future

14-16 November - Novotel Lakeside Hotel and Te Puia, Rotorua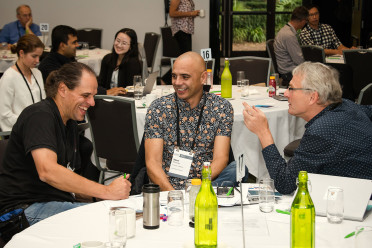 This November will be an opportunity for SfTI researchers, past and present, to reconnect and network at the final All of Researchers' Workshop.
This is a capability development opportunity and the ideal time to acknowledge and reflect on our achievements, highlights, and accomplishments while we prepare for the future, post-SfTI, and post-National Science Challenges. Join us to see some new technology, gain greater insight into Mātauranga Māori and hear from high quality guest speakers.
Nau mai, haere mai koutou. Register now!
Confirmed Speakers
Sir Ashley Bloomfield
Professor Rangi Mātāmua (Ngāi Tūhoe)
Dr Ratu Mataira
Te Hōtaka - Draft programme
Tuesday 14 November - Workshop Day 1
09:30: Registration opens
10:30: Optional poster session with tea and coffee
12:30: Pōwhiri / mihi whakatau & networking lunch
14:30: Connecting mātauranga & western science
16:30: Free time
18:00: Networking & dinner with guest speakers

Wednesday 15 November - Workshop Day 2
09:00: Depart hotel
09:30: Site visit of Scion OR Science Media Training
12:00: Lunch
13:00: Keynote speakers, panel discussions & Q&A
18:00: Geyser tour and networking
19:30: Networking & dinner with guest speaker

Thursday 16 November
09:00 - 15:00 Optional project team meetings
Wharenoho - Accommodation
Those travelling from outside Rotorua can secure accommodation as part of the registration process. Accommodation costs for the night of Tuesday 14 and Wednesday 15 November, and breakfast the next morning, will be met by the SfTI Programme Office directly with the hotel (Novotel Lakeside Hotel, Lake End, Tutanekai Street, Rotorua 3010). Anyone requiring additional accommodation will need to request approval by emailing Manager Capacity Development Programme & Events Raewyn Tse.
Whakawhitinga ki Tāmaki - Travelling to / from Rotorua
Regardless if you're a currently funded or previously funded SfTI researcher; please book and pay for your airfare, and rental car or taxi/Uber travel through your institution and ask them to invoice SfTI for reimbursement as per the SfTI reimbursement policy.
He Wāhanga Pānui - Poster session
We invite you to share your work in the form of a poster on your Seed or Spearhead project. Spearheads may present more than one poster.

Your posters can be in any size or orientation (we suggest A2 or A1), but must be single-sided. Please bring TWO copies and hand them into the registration team on Tuesday upon arrival and we'll display them for you. Posters will go up at the Novotel Hotel and at Te Puia.
Optional Activities
Use the code callaghannz23 and get $5 off all adult ticket prices for the Redwoods Treewalk (daytime or nightime GA ticket). Tickets need to be purchased online here and the discount code added at checkout.
If you're keen to experience the therapeutic, relaxing and rejuvenating Restorative Journey (Wai Whakaora) at the newly opened Wai Ariki Hot Springs & Spa, use the promo code SFTI20 to secure the special rate of $110 including towel, locker, robe, and slippers. Bookings are valid from 7 to 23 November.
View the Rotorua activities guide for more ideas.
If you have any questions, contact Manager Capacity Development Programme & Events Raewyn Tse.
Kōrero on the Couch: Talking Māori leadership with Pauline Harris, Heni Unwin and Te Taka Keegan
What does it mean to be a Māori leader in the innovation space in Aotearoa?
What are the shifts and trends we are seeing right now for Māori in the science sector and what does this mean for the future?
Explore the answers to these questions and more at our next Kōrero on the Couch relaxed online QnA session with these experienced Māori research leaders.
All SfTI-funded researchers past and present are welcome to join us on Friday 18 August - 12 noon to 1pm to talk Māori Leadership with SfTI Vision Mātauranga Theme Leader, SfTI Board Co-Chair Te Taka Keegan (Waikato-Maniapoto, Ngāti Porou, Ngāti Whakaaue), Pauline Harris (Rongomaiwahine, Ngāti Rakaipaka and Ngāti Kahungunu ki Wairoa), and research leader Heni Unwin (Ngāti Tūwharetoa, Ngāti Kahungunu ki Wairoa, Rongomaiwahine, Ngāi Tūhoe, Te Atihaunui-a-Papaarangi).
You can watch our previous Kōrero on the Couch sessions:
Talking Science Entrepreneurship with Shieak Tzeng and Kat Lintott
Talking leadership with Reece Moors, plus SfTI Board members, Traci Houpapa and John Bongard
Whether you are a leader, aspire to be one, or are an independent researcher, this latest Kōrero on the Couch session is for you. Learn, listen, and gain insights from those in the know.
When: Friday 18 August - 12 noon to 1 pm
Where: Online. The recording of this session will be available shortly.
Get expert guidance and one-on-one support with Grant Writing.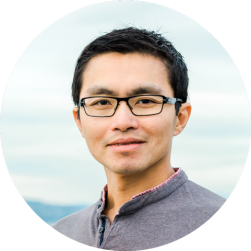 Following SfTI's engaging webinar with inspiring Science Entrepreneur, MecTech Co-founder and CEO, Shieak Tzeng, we have a premium opportunity to apply for Shieak's 5-week 'Grantsmanship' course.
SfTI will support 6 researchers through this weekly online course to fine-tune your grants applications for success. This course requires approximately 2 hours a week including a coaching call with Shieak and other researchers.
Download more details about Shieak's Grantsmanship course.
When: The online course will be 90mins, once a week, beginning week of 14th August.
Register: This course is now full. Please contact Raewyn if you are interested in future courses.
Shieak is a former doctor and academic, and currently CEO of Medtech startup Wellumio. He is passionate about scientific entrepreneurship and experienced in taking research to commercialised products. Find out more about Shieak and his work as founder and lead coach at his company INNER MVP.
The 'Kōrero on the Couch' webinar was facilitated by SfTI Board member and co-founder of the Wellington-based creative and multi-media story-telling agency Wrestler, Kat Lintott (Ngāi Tahu) and covered how to better secure investment and a path to commercialisation for your research idea. Watch it now.
Would you like to be more media Savvy?
Get SfTI support to attend a Science Media Centre (SMC) Media SAVVY course this year
Looking for media training? The SMC offers highly-acclaimed workshops and talks created for all scientists and researchers. Plus a Media SAVVY for Māori researchers, supporting kaupapa Māori.
Where: The Science Media Center in Wellington / Auckland
When
Find out more and dates for all upcoming workshops on the SMC website.
Register: If you're interested in receiving SfTI support to attend these courses, including travel support, contact Raewyn.
Rewa Ake "to be elevated higher" EndUser Discovery Workshop Series
Do you want your idea to be market ready? Do you know how to get more from industry engagement? SfTI is again working with KiwiNet to bring you this game-changing opportunity.
Rewa Ake is a free online workshop series focusing on end user/customer engagement & Discovery for entrepreneurial researchers. Rewa Ake will help you elevate your idea and get out there to find your market. This is the perfect workshop for entrepreneurial researchers ready to go to the next level.
This workshop series, facilitated by Ian Storie, will cover processes around framing customer-centric conversations, developing searching questions, active listening, language and positioning, customer discovery, segmentation and feedback.
Where: Delivered online in three half-day sessions (9am-1pm) with homework

When: 1 and 2, and 24 August 2023
Registrations closed 21 July 2023. Please contact Raewyn if you are interested in joining a future course (likely early 2024).
KiwiNet's upcoming opportunities
SfTI has partnered with KiwiNet in order to offer SfTI researchers the opportunity to participate in the development opportunities KiwiNet offers. This includes the premium commercialisation offering for researchers, the Emerging Innovator Programme. This offers targeted support to scientists from the public research community who want to develop their commercialisation/entrepreneurship expertise and become the future innovators of New Zealand.
Find out more about the Emerging Innovator Programme.
Check out all of Kiwinet's offerings
If you are interested in any of Kiwinet's offers, please contact Raewyn.
About SfTI's Professional Development Programme – Hei whakatipu āheinga
SfTI's unique professional development programme supports researchers to build their human skills and networking capacity. We provide SfTI researchers the opportunity to develop their skills to:
collaborate, connect and lead with confidence
engage with Māori and industry
bring their research closer to commercialisation.
This is a separate fund for SfTI researchers, over and above project funding.
---
Funding eligibility and criteria
If you're a SfTI researcher, you can apply for funding to attend external workshops, courses, conferences, showcases, secondments and mentorship programmes. You can apply for funding to cover costs such as:
national workshop or conference registration
costs for consultancies and mentorships
travel costs
accommodation costs.
---
Things to consider in your application
To be successful in your funding application, you need to consider how the opportunities will support you to develop you human (soft skills) and relational (networking) capacity. For example:
Conference attendance outside your area of expertise to develop new contacts with innovators, industry or Māori is considered relational capacity development or;
Attending a workshop on leading people, is a human capacity building opportunity.
Funding does not include:
Activities that can be classed as science 'business as usual'. For example, conference attendance to present to your familiar science community colleagues – this is considered a core research activity.
International conference travel.
For more information on what expenses we cover, refer to our expenses reimbursement policy, available here:
How to apply
To apply for funding fill out our online form, and the Capacity Development team will be in touch to discuss your options, alternatively you can contact us directly if you have some questions:
---
Feedback
Your funding has been approved and you really enjoyed your experience, or you're not sure it was right for you. Whatever your feedback – we want to know! This feedback is a condition to the funding you receive and will help us find suitable future opportunities for our research community.
Once your training event has finished, you can give us your feedback by completing the Capacity Development Evaluation Form, and don't worry if you forget, a member of the team will be in touch with a reminder.
---
Suggested capacity development activities
The following organisations provide a range of workshops, courses, conferences and training that you may want to consider as capacity development opportunities. We also support other opportunities not listed here.