SfTI's Board is supported by four independent science advisors and a Board observer appointed by our Host, Callaghan Innovation.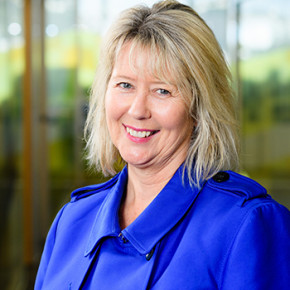 Linda is a professional director, chartered accountant and coach and has more than 25 years experience in executive leadership roles including Chief Financial Officer for Fisher & Paykel Appliances in the USA and most recently, 8 years as Chief Financial Officer for Livestock Improvement Corp, a New Zealand dairy farmer-owned co-op.
She has extensive governance experience including as a Trustee of the Fonterra Superannuation Plan, Chair of Waikato SPCA, Director of Carevets Business Solutions, Board member of New Zealand Government Science Challenge: Science for Technological Innovation and Chair of the Agri-Women's Development Trust. Linda also served as a director on several Livestock Improvement Corp subsidiaries including joint ventures in Brazil and Australia and LIC Automation Ltd.
After leaving full-time employment in the corporate world in 2018, she is now committed to governing organisations to sustainable success and empowering women to become active leaders in the Agri-sector and beyond.
Linda Cooper
Board Co-Chair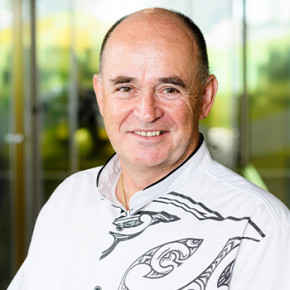 Te Taka is an Associate Professor in Computer Science at the University of Waikato. He has worked on a number of projects involving Te Reo and technology. These include the Māori Niupepa Collection, Te Kete Ipurangi, the Microsoft keyboard, Microsoft Windows and Microsoft Office in Māori , Moodle in Māori , Google Web Search in Māori , and the Māori macroniser. In 2009 Te Taka spent six months with Google in Mountain View as a visiting scientist assisting with the Google Translator Toolkit for Māori . Further work with Google led to Translate in Māori. Te Taka is the Kāhui's Kaihautū.
Te Taka Keegan
Waikato-Maniapoto, Ngāti Porou, Ngāti Whakaaue
Board Co-Chair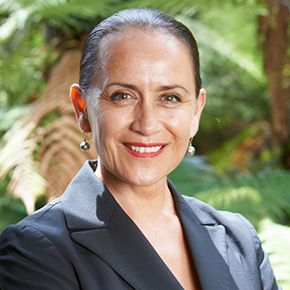 Traci Houpapa (Waikato Maniapoto, Taranaki, Tūwharetoa) MNZM JP Chair Federation of Māori Authorities and National Advisory Council on the Employment of Women and Co-chair Indigenous Women's Business Network, is an award winning company director and recognised business leader. Traci serves on a number of companies including The Treasury, Ontario Teachers' Pension Plan NZ Forest Investment, Predator Free 2050, Primary ITO and the National Advisory Council on the Employment of Women. Traci has an MBA from Massey University and is a Justice of the Peace and a Marriage Celebrant.
Traci Houpapa MNZM
Waikato Maniapoto, Taranaki, Tūwharetoa
Board Member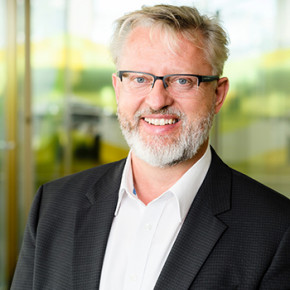 Gottfried brings senior level executive experience with multi-national engineering and technology corporation Siemens AG in New Zealand and overseas. A Director of Blackhawk Tracking Systems, Wellington Drive Technologies, McKay Ltd, and AuCom Electronics, in 2009 he was Executive in Residence at business incubator the ICEHOUSE, and an investor with Ice Angels.
Gottfried Pausch
Board Member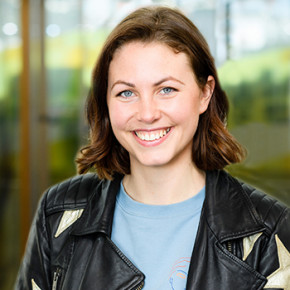 Kat (Ngāi Tahu) is co-founder of the Wellington-based creative and multi-media story-telling agency Wrestler. She heads the company's Virtual and Augmented Reality projects. As entrepreneur with a passion for empowering people to make the world a better place, Kat will champion new ways to integrate the views and approaches of rangatahi (young people).
Kat Lintott
Ngāi Tahu
Board Member
Science advisors
The SfTI Board values the expertise of its four science advisors:
Rangatahi
Daniel is a rangatahi advisor to our Board and chair of SfTI's Rangatahi Advisory Group.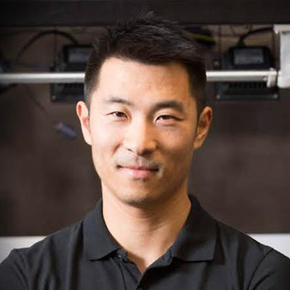 Daniel holds Bachelor of Engineering in Mechatronics with First Class Honours, a PhD with the Biomimetics Laboratory at the University of Auckland, and is the co-founder and CEO of the artificial intelligence agency, Spark 64.
Daniel Xu
Rangatahi Board Advisor
Special Advisor
Reece is a special advisor to our Board having previously held the position of SfTI's inaugural Manager Programme Office and Strategic Relationships, and also given his extensive knowledge of the machinery of government and the research, science and innovation system, particularly with Vision Mātauranga.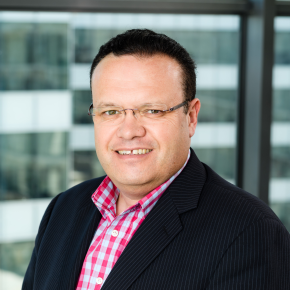 Director - Office of the Vice-Chancellor
Victoria University of Wellington, Te Herenga Waka
Reece Moors
Ngāti Mahuta – Tainui, Ngāti Pikiao, Ngāti Whakaue – Te Arawa
Special Advisor