Learn more about our Biosecurity Spearhead Project co-funded by Predator Free 2050
16 September 2022 | Read time: 6 minutes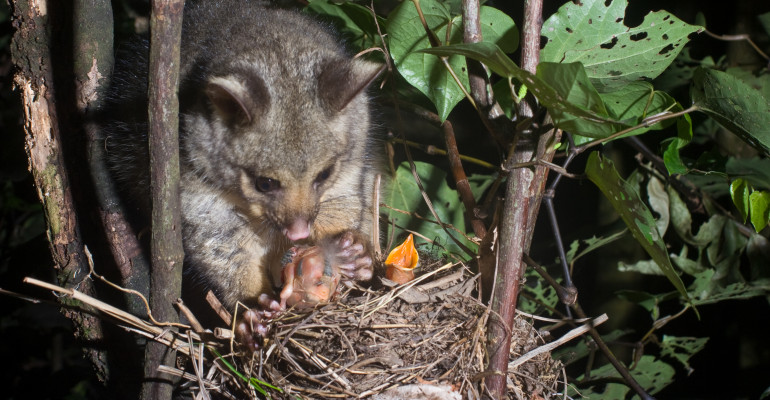 The Science for Technological Innovation National Science Challenge (SfTI) has joined forces with the Crown's Predator Free 2050 to tackle the ambitious goal of ridding Aotearoa of predators by 2050.
Predator Free will fund $1.2 million towards the SfTI Biosecurity Technology Spearhead Project - Detecting the last Predator, which is developing smart-networked sensors that use artificial intelligence to detect the last rats, stoats and possums in New Zealand's vast backcountry.
The project is focusing at the very low concentration end of the fight – being able to detect just one individual per 100sq km and in rough terrain. This makes it the perfect complement to Predator Free's other projects, which are aimed at higher concentrations of these pests.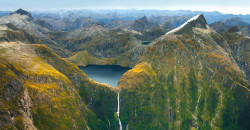 The project's end goal is an airborne swarm of smart predator-seeking robots that will collectively use artificial intelligence to determine the right location for each individual unit. If any of the robots do not detect a predator, the collective will use artificial intelligence and network knowledge to decide where that robot should go next. The project will deliver a proof of concept package, from the airframes, to the robots, sensors and artificial intelligence required. If it can be done, airborne robots that can navigate and self-organise in forests to find pests will be cutting-edge worldwide.
The spearhead team was drawn together in collaboration with New Zealand's Biological Heritage Ngā Koiora Tuku Iho National Science Challenge.
The multidisciplinary group of New Zealand experts from the Universities of Auckland and Wellington, Scion, Lincoln Agritech, Landcare Research and Boxfish Research is hoping to conduct a field trial by June 2023.
The team is working under mātauranga Māori protocols and plans to hold a series of wānanga to explore how this knowledge should inform the development of the technology, including the look and feel of the sensors and the design of the robots and their interface with artificial intelligence. A hui in September 2022 in Whakatane will also include tamariki from a local kura.
The team has developed timelines for four key aspects of the research – hardware components, artificial intelligence, communications and motion planning. They have completed an assessment of available communication technologies and have identified an option that is conducive to long range communication, which can still penetrate New Zealand's dense forests. This will allow the robots to remain in touch with each other even when traversing New Zealand's rugged and remote landscapes. The team has set initial design specifications for the robots, including the weight of sensors they need to be able to carry, their spatial-temporal abilities, and how much power they will need to run.
The sensors themselves are being developed in two streams. The first focus is to identify and assess any existing technologies that are available for remotely detecting predators, and then evaluate these against the team's needs, such as power consumption, weight, cost, sensitivity and specificity. The best option will then be developed into a prototype for testing in animal enclosures, and in the field. Meanwhile the second focus will be classifying unique biomarkers for each predator. The developed sensors will be formulated and printed onto biodegradable substrates.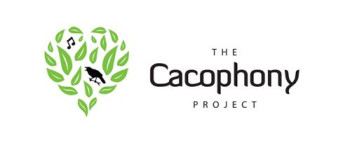 The team working on the artificial intelligence part of the project need large, complex datasets to help the robots learn, such as sound, vision, smell or other biomarkers.
Datasets like this are hard to find, but NZ Hi-Tech Awards winners The Cacophony Project may be able to help. Cacophony won the 2019 Best Hi-Tech Solution for the Public Good award for its efforts to protect birds from predators using thermal cameras and predictive deep learning. Cacophony's datasets of around 20,000 videos from thermal cameras operating 24 hours a day in several forest locations have been a valuable starting point.
The last focus for the spearhead has been the robots. Early designs are underway for a forest navigation system using multiple pairs of cameras that will generate 3D maps in real time. Work has also started on planning paths to GPS waypoints, and strategies to avoid collisions with each other, the terrain and other obstacles. The team have also progressed the design of the flight and sensor modules including propulsion, controllers, processors, power systems and sensors.
When developing missions for its spearhead projects, SFTI prioritises research ideas that are 'sticky' meaning relevant to New Zealand, and 'stretchy' meaning complex and challenging.
When developing missions for its spearhead projects, SFTI prioritises research ideas that are 'sticky' meaning relevant to New Zealand, and 'stretchy' meaning complex and challenging. Detecting the last Predator could not be more of either and has received SfTI funding of $2 million over two years.
---