A Matariki message from our Kaihautū
13 July 2021 | Read time: 2 minutes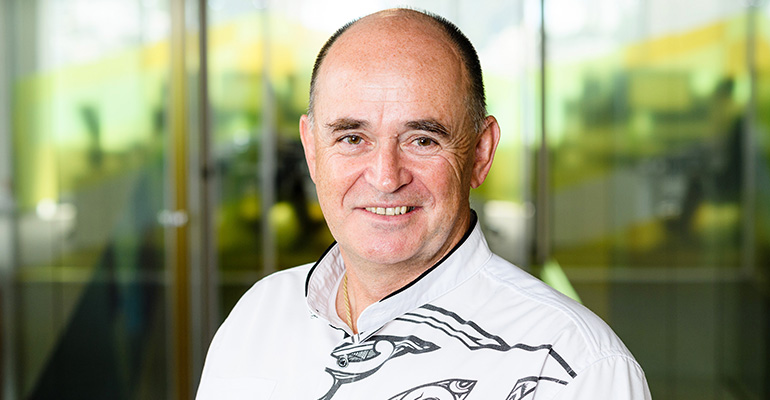 A Matariki message to the Science for Technological Innovation (SfTI) research community from Associate Professor Te Taka Keegan, Kaihautū – Kāhui Māori.
Matariki hunga nui, Matariki ahunga nui
Matariki tāpuapua, Matariki haukunui,
Matariki tohu mate, Matariki tākoha nui,
Matariki te whetū o te tau!
Kei te rangatira, kei te manukura, Associate Professor Mānuka Henare
Tēnei mātou, tō Kāhui, e tangi atu ana ki a koe
Moe mai, okioki atu rā e te Pāpā
Kei te hoa, Dr Paora Mato, ko koe tērā i noho hei kanohi hōmiromiro o te ao hangarau Māori
Hāere ki ōu tupuna, moe mai rā i tō moenga roa.
Hēoi anō ki ngā mate o te tau puta noa i te motu, haere, haere, haere atu rā.
The rising of Matariki (Pleaides) signifies the new year in Te Ao Māori. We celebrate this in many ways including reflecting on the past year, and remembering those that have passed on. Here at SfTI we remember in particular Associate Professor Mānuka Henare, who was part of our Kāhui, and Dr Paora Mato, our talented colleague whom passed just a few short weeks ago.
As we look to honour the past, the rising of Matariki also offers us an opportunity to look forward and appreciate our whānau and friends. We want to celebrate the hard work and many achievements of our community. Hēoi anō nei rā aku mihi ki a koutou katoa, te hunga e whakapou kaha ana i ēnei mahi hangarau – mō te iwi Māori te take.
Nau mai te mātahi o te tau!
Associate Professor Te Taka Keegan