Feedback from the 2019 Researcher's Workshop
26 August 2019 | Read time: 3 minutes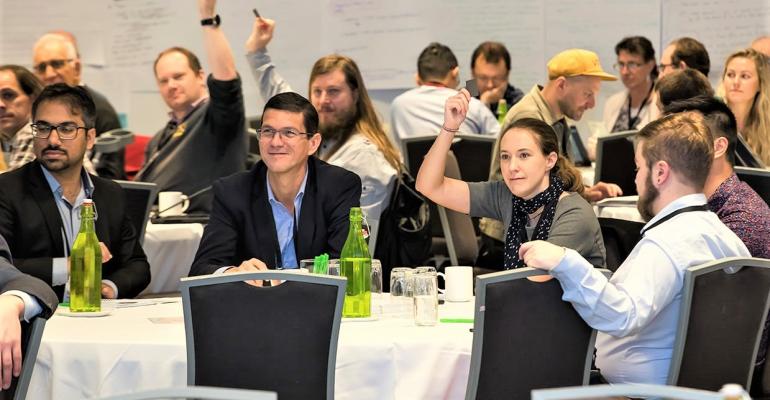 At our annual Researcher's Workshop, we asked our researchers to reflect on their SfTI experience and share what is working, and what we can build on.
In a facilitated activity, we broke into small groups with sticky notes, Sharpies and big bits of paper. It was a buzzy time with lots of nodding, discussion and laughter. We asked ourselves three questions:
What do we value?
What's working that we can build on?
What's not working, and how could we improve?
By far, the feedback was overwhelmingly positive. 'Opportunities to collaborate' was unilaterally reported as highly valued, and researchers want more opportunity to do this, mostly between SfTI projects.
The things that the researchers most value about SfTI are:
Opportunities to be innovative through new, multi-disciplinary collaborations.
Being part of science that has a positive impact and creates outcomes for New Zealand.
Being encouraged to be creative and take risks.
Opportunities to build on their human and relational skills through the SfTI Capacity Development programme.
Areas that researchers want more of include opportunities to collaborate; and the extension of learning and development opportunities to the wider SfTI community.
There was less consensus on what was not working and could be improved. Things that stood out are the need for more cross-fertilisation between SfTI projects and support for industry engagement.
SfTI is taking this feedback on board and researching ways to we can build on our collaboration processes and engagement with industry. For example, SfTI's Building New Zealand's Innovation Capacity Spearhead project is evaluating how researchers and industry collaborate with the aim of boosting innovation performance. We are developing a report on our findings to share with you in the coming months.
In the meantime, we will continue to provide opportunities for researchers to collaborate, for example encouraging you to come forward to support the development of new Spearhead projects. We are also looking at ways to increase industry engagement and provide tools to assist you on your commercialisation journeys. Watch this space! Until then please email us your ideas, insights and feedback anytime.
As Earl Nightingale, American radio personality once said, "Everything begins with an idea."