Jeremy Banks brings a rangatahi focus to SfTI's Kāhui Māori
12 January 2021 | Read time: 3 minutes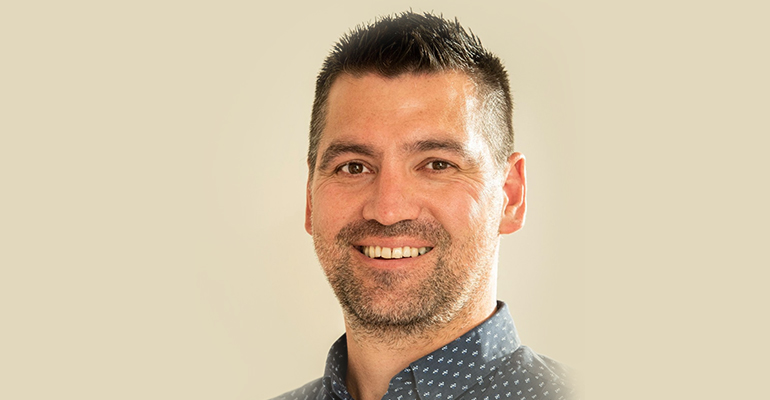 SfTI welcomes recent NZ Hi-Tech finalist and tech startup founder, Jeremy Banks (Ngāti Rārua, Rangitāne and Ngāti Kuia), to our Kāhui Māori.
As Chief executive of Plink Software, Jeremy Banks, uses technology to connect Māori to their identity through language and whakapapa (genealogy). He will bring this experience plus over 20 years in the software industry and a variety of governance roles including the Ngāti Rārua Ᾱtiawa Iwi Trust's second Vice Chair to SfTI's Kāhui Māori.
SfTI's Kāhui Māori advisory group ensures te ao Māori principles are embedded across SfTI, whilst guiding SfTI's researchers to do this in their work.
Showing rangatahi that tech is a space they feel part of
Jeremy's motivations are very much guided by his hopes for the future and sees particular importance in growing tech aspirations in rangatahi and views his role in the Kāhui Māori as one way he can champion this:
"I'm passionate about providing examples in technology that our rangatahi can relate and aspire to. Having the opportunity to influence this across a range of research projects is really exciting."
Growing his whānau's aspirations
Jeremy was originally a computer science graduate from Otago who after travelling to Japan with his now wife, Melissa, developed a passion in language learning and combining this with software. Once they returned to Aotearoa and started a family, his focus was very much on te reo Māori and how that would be an intrinsic part of his everyday life.
"My wife and I decided we wanted to grow our three daughters in a home where te reo Māori was their first language. That's where this started, and this goal has effectively led to Plink Software."
Tech with tikanga
He guides his business, Plink, with an overarching goal for the future:
"I want to see te reo Māori return to being a living language. We're a long way from that, but that's the aim."
The business has been working with schools to help students learn te reo Māori through its free app, Tipu.
Another focus for Plink Software is supporting iwi organisations, and members, to stay connected to their whakapapa through Te Ao Hunga, a Software as a Service (SaaS). Te Ao Hunga helps iwi manage their members' data and enables these members to access information to learn about their whakapapa from anywhere in the world.