Rangatahi Mission Lab
26 August 2019 | Read time: 2 minutes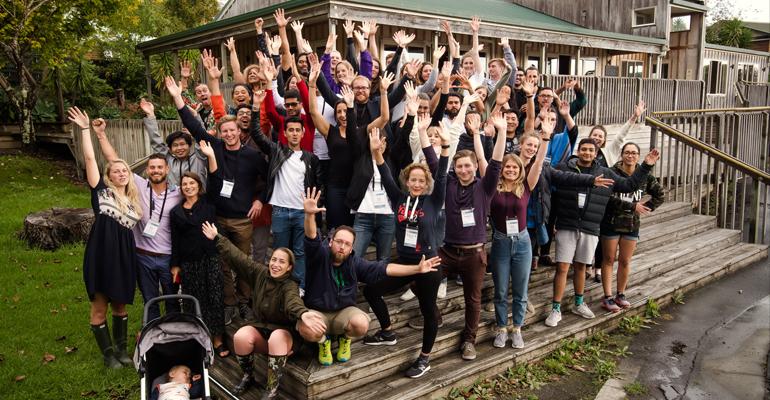 SfTI is ensuring tomorrow's hi-tech world, is being developed alongside tomorrow's people.
In April this year, 40 rangatahi (18-35 year old) leaders were invited to attend a Rangatahi Mission Lab. They represented those that have demonstrated exceptional leadership or excellence in their fields, including researchers, entrepreneurs, teachers, doctors and policy makers. The purpose of this mission was to discuss and agree the biggest challenges that threaten their future, and to explore possible directions for a Rangatahi-led Spearhead project.
Daniel Xu, SfTI Rangatahi Advisory Board Chair says, "Ultimately, our goal for this hui was to think big and be provocative! Participants were given permission to dream big (create moonshot ideas) and think into a longer-term future of 10-20 years rather than focusing on short-term commercialisation ideas."
What do we want for our future?
With support from SfTI, the participants hosted community meetup events prior to the Mission Lab to collect ideas from their peers. This meant that they had had already engaged over 200 rangatahi around the country before the Mission Lab had even started! At each meetup they asked each other:
What is a future we would feel proud to pass to the next generation?
What are some of the technologies that might shape that future?
What are the areas that make the most sense and are in line with New Zealand's values and strengths?
Where to from here
Insights from these community discussions where presented at the Mission Lab where the rangatahi workshopped possible research directions. This involved wide ranging discussions from sustainability, the future of work to social disconnection and youth unemployment. They then brainstormed possible futures and technologies to address some of these issues.
It was an inspiring and thoughtful event for our rangatahi and we are looking forward to supporting them to develop and lead a Rangatahi strategy and Spearhead project in the coming months.