Resilience, wellbeing and mental fitness – SfTI webinar with Dr Paul Wood
27 October 2021 | Read time: 3 minutes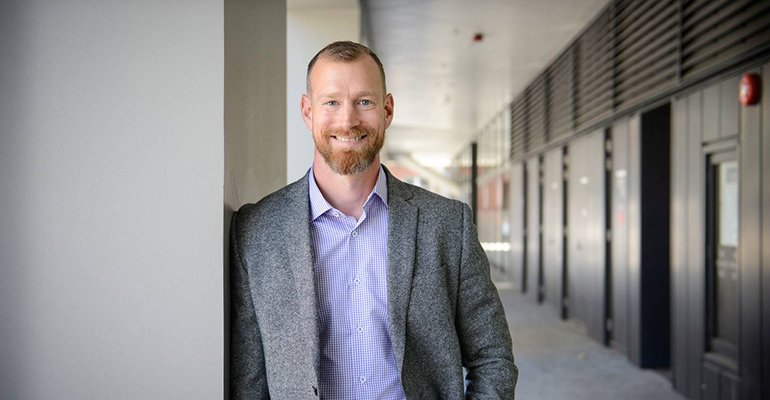 Dr Wood believes that adversity is the catalyst to growth. In these challenging, far-from-normal times, work, life and research demands are putting pressures on us in ways we have not experienced previously.
Last week, the Science for Technological Innovation (SfTI) National Science Challenge hosted a one-hour webinar for our researchers with Dr Paul Wood, psychology and wellbeing professional. SfTI researchers were asked to consider some key things that that they are working through and their questions were answered throughout the webinar.
Dr Wood also shares his tips on how to maintain wellbeing and mental fitness during current challenges, and how to proactively build and maintain the emotional fitness (i.e., mental toughness, grit and resilience) required to remain effective and rewarding to deal with. For those looking for additional insights, he recommends his recently published book, 'Mental Fitness - Build your mind for strength and resilience everyday' available online and in bookshops.
This professional development opportunity was offered to our researchers as part of our Capacity Development Programme which supports SfTI researchers to take their careers to the next level.
Watch the webinar
If you are a funded SfTI researcher, you can request to watch the webinar by emailing the Capacity Development team, Raewyn Tse Raewyn@conference.nz or Ryan Rangiwhetu Ryan.Rangiwhetu@callaghaninnovation.govt.nz
Capacity Development Programme for SfTI researchers
Our unique professional development programme supports its researchers with training to build their skills to:
collaborate, connect and lead with confidence

engage with Māori and industry

bring their research closer to commercialisation.
This is a separate fund for SfTI researchers, over and above their existing project funding. We develop training programmes, as well as support requests from researchers to attend training from other providers which meet our criteria for funding. This includes support to participate, and travel and accommodation to attend.
Calling all SfTI funded researchers!
If you have some training, coaching needs or workshop that you would like to attend we would love to hear from you.