Revolutionary groundwater mapping another step closer
20 September 2017 | Read time: 2 minutes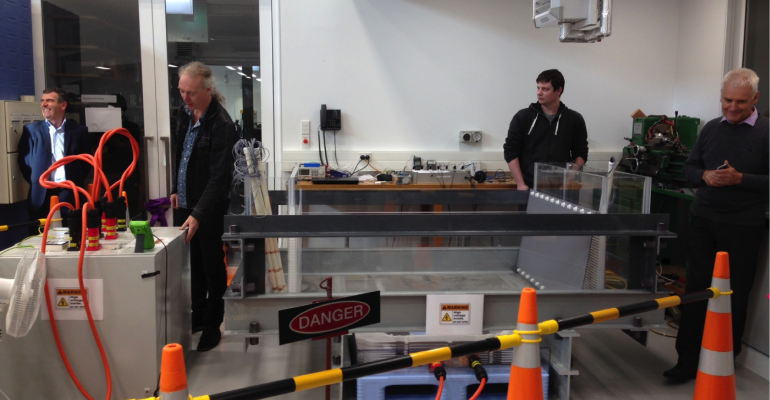 SfTI researchers are another step closer to developing a revolutionary new way of mapping groundwater flow for use in agriculture and environmental management.
The technique uses electromagnetic sensing and aims to provide greater knowledge and understanding of how groundwater moves to allow better water quality management.
It also aims to provide New Zealand manufacturers with new high-tech products for export.
Groundwater is the main carrier of contaminants from industrial activity, including heavy metals and radioactive isotopes. There is currently no way to map groundwater aside from sinking wells.
The project links researchers from Lincoln Agritech, The Institute of Geological and Nuclear Sciences, and the Universities of Auckland, Waikato, Victoria, Canterbury and Otago – each working on various aspects of the project.
If the team, led by Dr Ian Woodhead at Lincoln Agritech, is successful, their electromagnetic technology will enable the development of new products that will provide data that farmers, regional authorities and other land users – in New Zealand and internationally – can quickly and accurately use to see where groundwater is flowing, and understand its impact on the environment.
Victoria University researchers are developing an electromagnet that will be used in the first laboratory tests at the University of Canterbury. Dubbed 'inverting electromagnetics', sensors will be used to detect faint electromagnetic signals to show the direction and speed of water flow.
By creating an electromagnetic field and applying this to a small-scale model of an aquifer, the researchers will generate data to help plan a larger-scale field trial in an area of Canterbury that has significant ecological and cultural interest to iwi and the wider community.