SfTI Chair, John Bongard has been a made a new Companion of the Royal Society Te Apārangi
26 August 2019 | Read time: 3 minutes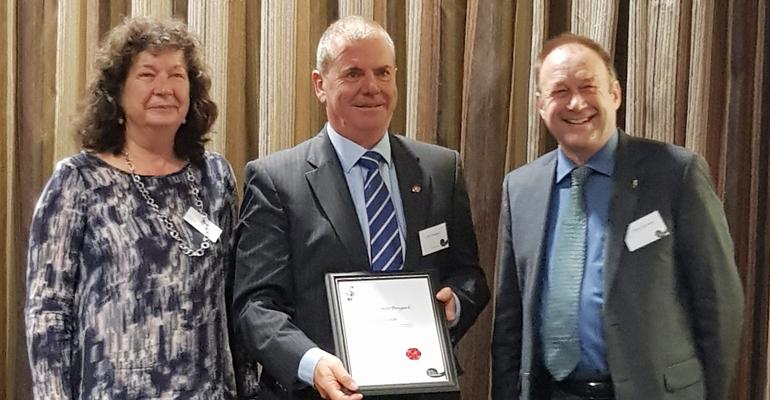 In a career spanning almost four decades, John Bongard ONZM has been at the forefront of commercial innovation in New Zealand.
As former Chief Executive and Managing Director of Fisher & Paykel, John demonstrated significant business leadership, shepherding the iconic New Zealand company through worldwide expansion and challenge on the international financial stage, all the while building its reputation as the 'NASA of New Zealand' – a highly coveted place for innovative engineers to work.
As the inaugural Chairman of the National Science Challenge – Science for Technological Innovation (SfTI), John continues to support technological innovation. SfTI is charged with investing over $100 million in innovative New Zealand technological researchers, who are attempting risky, untried science that might not achieve traditional funding. Now at the half-way mark, SfTI has a strong record of backing brilliant research that works, and yet faces large challenges in supporting researchers to achieve the next steps of commercialisation and bringing economic benefit to New Zealand.
John's manufacturing background and business savvy have been invaluable as we tailor and progress SfTI's support to these researchers. John has said his role with SfTI has provided him the 'awesome opportunity' to watch kiwi researchers challenge the unknown and come up with ideas that will benefit New Zealand.
As the son of a single mother who grew up in 1960s South Auckland, John beat the odds, developing into that rarity of a brilliant technological leader who deeply values humanity. He and his wife Diane are founders of The Rising Foundation, which provides sustained intervention, mentoring and support to youth in South Auckland, including those with gang affiliations and histories of risk taking and victimisation. He passionately mentors Māori and Pasifika youth, including to think about STEM as an inspiring career choice.
John is also Company Director of the Second Nature Charitable Trust, which gives arts and sporting opportunities to children who may never otherwise get the chance. He is also Deputy Chair of the Totara Foundation, providing quality hospice care to the people of South Auckland.
Visit the Royal Society Te Apārangi's website to see the full list of 2019 Companions and if you would like to know more about John you can watch this 10min NewsHub interview: The man behind John Bongard.