Veracity Technology Mission – Calling for Expressions of Capability
14 July 2020 | Read time: 5 minutes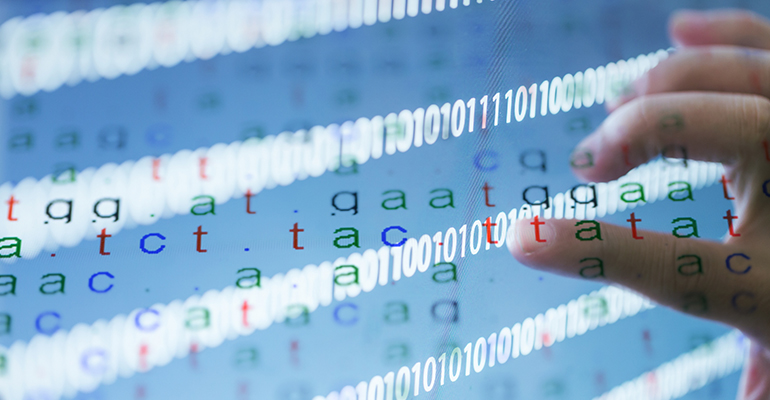 The Veracity Technology mission is one of several new topics being explored by SfTI for Phase two (2019-2024). We are calling for Expressions of Capability (EoCs) from researchers to support the implementation of this new Mission. Applications closed on Monday 17 August 2020.
The selected researchers are expected to attend a series of wholly on-line workshops between September and November 2020 together with Māori and industry/sector representatives to establish the team that will develop a Veracity Technology research proposal.
The novel to New Zealand Concept-Knowledge (C-K) process for initiating disruptive science will be used throughout these workshops so applicants should be willing to engage with this new process. The Mission design process will conclude when a formal research proposal is submitted to the SfTI Board.
More information about the background of this Mission, eligibility, criteria and the EoC process can be found within the 'Veracity Technology Expressions of Capability document' and further down this page.
Veracity Technology EoC background
SfTI's Veracity focus is on developing technology that enables New Zealand to prove we are delivering on our claims, and how exactly we can prove the truthfulness of the data, the people, and the place.
Discussions about the Veracity Technology Mission have revealed enthusiasm for this area of exploration, with potential benefits identified. In particular, there is recognition that such technology could:
support New Zealand's exporters to achieve 'cut through' in crowded markets and attract premium prices for goods and services
minimise opportunities for counterfeiting
help consumers navigate the buying process safely
help solve big global problems such as climate change
maximise opportunities inherent in social movements such as online crowdsourcing.
Specific factors identified as important in developing a programme of research around Veracity Technology include:
Having an appreciation of the fundamentals of trust and veracity.
Understanding the context and need for veracity technology solutions.
Ensuring solutions are fit for purpose and future focussed.
Read more background information in the Veracity Technology Expressions of Capability document.
Eligibility
The purpose of the EoC is to identify and assemble researchers with relevant research expertise so that SfTI can form a 'best' national research team. We welcome applications from researchers at New Zealand based organisations. The EoC provides a summary of the process and what to expect.
Criteria
We are interested in the expertise and experience you will bring to the research team and to addressing the Veracity Technology Mission, for example, through your theoretical and methodological background, and/or experience in multi-disciplinary/collaborative teams. A willingness to participate in team formation, using the novel to New Zealand Concept-Knowledge (C-K) process for initiating disruptive science is critical.
See the application form for more information.
Please note, we do not accept investigator-led research ideas and proposals for the development of mission-led Spearhead projects.
Key dates and process
Veracity Technology EoC released – Monday 20 July 2020
EoC Applications close – Monday 17 August 2020
EoC submission outcome confirmed, and Workshop invitations sent via email to researchers – Friday 28 August 2020
Cycle 1 C-K Workshops* begin – mid-September 2020
Cycle 2 C-K Workshops* begin – early-October 2020
Cycle 3 C-K Workshops* begin – early-November 2020
Veracity Technology Spearhead research proposal approved and project commences – from early-mid March 2021
* The CK process will have three cycles, with an average of two 90-minute and one 60-minute workshops per cycle.
Contact information
EoC applications to be emailed to: sftichallenge@callaghaninnovation.govt.nz
If you have any questions about the EoC process, email Rafaela Rabello, Research Fellow, University of Otago: rafaela.costacamoesrabello@otago.ac.nz
For all other questions relating to Veracity Technology, expertise and capability, email SfTI Leadership Team members:
More information