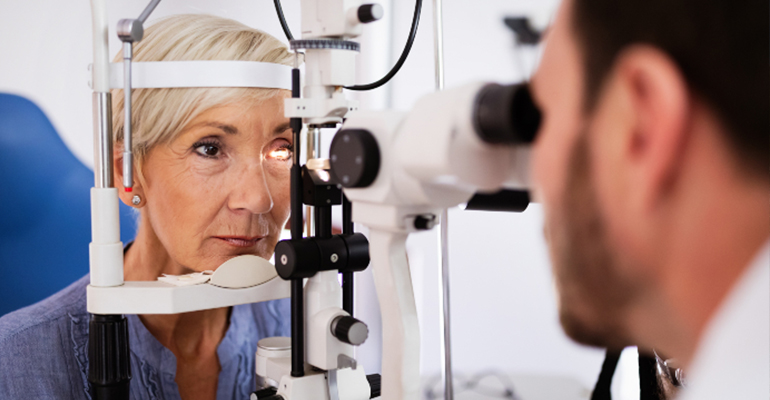 Dr Ehsan Vaghefi
Clinical trials: Artificial Intelligence software to prevent blindness in diabetics
This is called Diabetes Retinopathy, which can lead to blindness in a large proportion of people. You won't know specifically how badly your sight will be affected, or when the onset of retinopathy may begin. To manage this, you'll need to attend regular eye screenings involving a hospital visit, followed by an often stressful six to eight -week wait for the results.
For some, barriers to getting to a hospital plus the time taken to receive the results can mean a delay in much needed treatment. This is where SfTI funded Seed researcher, Dr Ehsan Vaghefi, comes in. The passionate bioengineer is soon to run clinical trials to test a new use of an Artificial Intelligence (AI) algorithm to develop a faster, cheaper and easier screening process for retinopathy in patients with diabetes.
A personal determination to preserve sight
Auckland University's Dr Ehsan Vaghefi wears a special tactile watch that was like his father's - a watch developed for blind people with two metal balls that tell the hour and minute by touch. He's devoted to preserving people's sight and detecting and treating degeneration where possible. His motivation is personal, simple and compelling: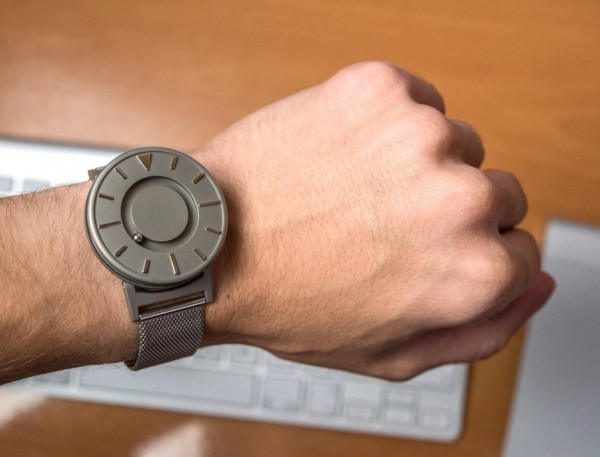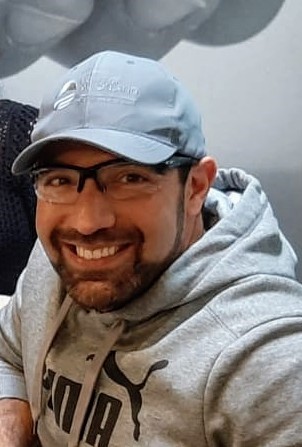 "From the age of four, my father lost his sight to a preventable condition. I watched how this impacted every aspect of his life. If I can prevent or delay blindness in just one person that is a huge success for me."
With a PhD in bioengineering, Dr Vaghefi has been working in ophthalmic imaging devices and bio-instrumentation for the past 8 years. He is the founder of 'Toku' eyes which looks to improve eye screening across many different problem areas including myopia in children and macular degeneration, and retinopathy in patients with diabetes.

If successful, Dr Vaghefi's work will do much more than protect one person's vision. It will improve chances of early detection of retinopathy in patients with diabetes.

Effective diagnosis to avoid painful and distressing treatment
Invasive treatments are required for sufferers of diabetic retinopathy and it's unknown how well they will respond to the treatment. The treatment involves numbing the eye area prior to a needle injection into the eye every six weeks for the rest of their lives. Some (approx. 30%) don't respond to this treatment, however they need to continue this treatment for two years until it can be proven it doesn't work for them.
Diagnosis requires the patient's eye to be photographed and then an ophthalmologist would assess the image at the hospital.
Artificial Intelligence enables from home instant eye screening
Dr Vaghefi's AI enabled eye screening software allows patients with diabetes to check their eyes in 10 seconds and receive instant results. This will have a huge impact for those who due to a remote location or economic barriers find it difficult to attend hospital-based screenings. It will reduce pressure on the hospitals themselves, when patients are able to pair Dr Vaghefi's AI with appropriate technology to self-screen at home and seek treatment when they need a health professional.
Successful clinical trials
Recent clinical trials of Dr Vaghefi's AI software, demonstrated clinical validation on 66,000 people in New Zealand. It achieved a 99.8% negative predictive value in identifying referable diabetic eye diseases, meaning the software was highly accurate in identifying that subjects did not have the eye disease. Dr Vaghefi says this is better than the human gold standard.
Dr Vaghefi received $200,000 of SfTI 2019 Seed Project funding, he has also been shortlisted to be part of the 2020 HealthTech Supernode Challenge.