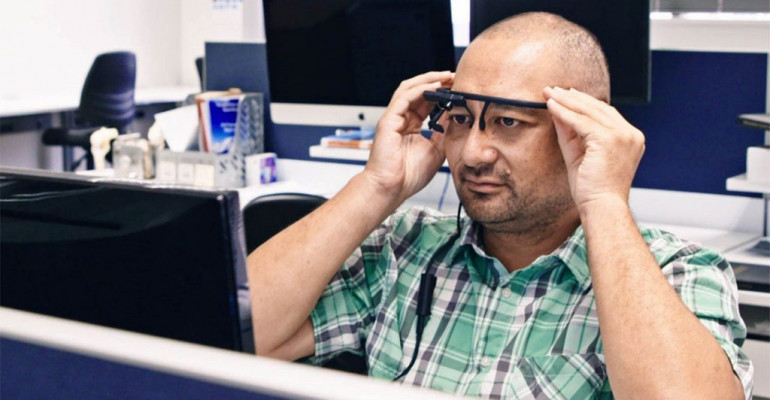 Dr Jason Turuwhenua - Ngāti Porou and Ngāi Tūhoe
Strengthening our future by making eyesight testing more accessible for Aotearoa's tamariki
Auckland Bioengineering Institute (ABI) Senior Research Fellow and Associate Director Māori, Dr Jason Turuwhenua, received 2019 Seed project funding to further his research into developing a new mobile device to improve vision testing measurements, in which eye movements are assessed independently of head movements.
The new mobile technology will particularly improve vision testing of children and others who have difficulty describing their symptoms. It has been developed over a period of ten years by Dr Turuwhenua and his team to detect 'lazy eye' or amblyopia which, if left untreated, can affect a person's vision for life.
In 2021, he was awarded $1.2 million in the Health Research Council (HRC) Project grants. This will enable the research team to put the technology to the test in childcare centres in south Auckland. Read more about the technology and how it works in this article by ABI, Getting pre-schoolers on board with the science of vision testing.
You can also watch this short ABI video to meet Dr Turuwhenua and find out how Māori communities can benefit from his research.
Hero image credit: Sourced from Auckland Bioengineering Institute (ABI)