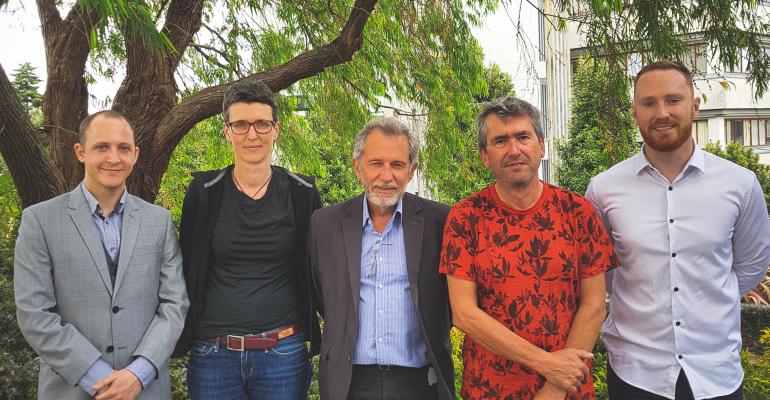 Professor Steve Reeves
Treasure in the Blockchain
Believed to be the first such group in this country, Professor Reeves with assistance from SfTI, recently set up the Blockchain Researchers of New Zealand Aotearoa (BRONZA) group which aims to allow researchers and stakeholders interested in Blockchain to discuss current issues and potential directions.
BRONZA goals include:
ensuring public and NZ interests are prioritised in Blockchain development

fostering of academia-based NZ Blockchain projects

lobbying for Government engagement with Blockchain

increasing public understanding of Blockchain
Top image: Shows BRONZA members (L-R): Kade Morton, Security Consultant, Deloittes; Alex Sims, Associate Professor of Commercial Law, Auckland University; Warwick McNaughton, Deputy Electoral Officer, Auckland Council; Steve Reeves, Professor of Computer Sciences, Waikato University; Michael Delgrosso, Election Services.
SfTI Vision Mātauranga Theme leader Dr Te Taka Keegan, and SfTI Capacity Development Advisor, Dr Willy-John Martin, also attended the meeting.