Te Tātari Raraunga - Analytics to identify and connect successors to whenua
This Spearhead project is creating smart data analytics tools to help track down rightful Māori shareholders to connect them to their land.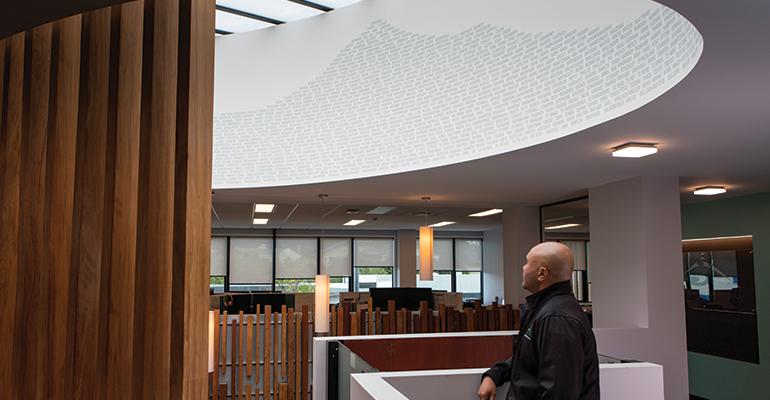 Snapshot
Missing and incomplete records mean that thousands of Māori who are rightful shareholders in Māori freehold land can't be tracked down, creating problems for land succession, economic development, and maintenance of whānau relationships.

This Spearhead project co-designed with Māori is creating smart data analytics tools to help address these challenges and keep track of the growing network of shareholders and their descendants.

The work embodies tikanga, reflecting the culturally embedded nature of this task and attaching information to real people, rather than simply assembling faceless databases of information.

The technology will enable iwi, hapū and other Māori organisations to work collaboratively to find missing members while protecting confidential and taonga information.
Helping Māori reclaim their ancestral lands
The Māori-owned business Parininihi ki Waitotara (PKW) Incorporation has built a thriving operation in Taranaki spanning forestry, crayfish exports, agri-business and commercial property. Over 10,300 owners should receive annual dividend payments from PKW's business activities, sharing the wealth in the way intended by the original 5,396 owners who incorporated PKW in 1976.
In Taranaki, just 12 square kilometres remain of Māori land under customary title. Of PKW's 10,300 owners, around half have been lost with PKW having no accurate contact details for these owners. That means they are missing out on millions of dollars' worth of dividend payments as well as opportunities to reconnect with whānau, with land, and with their past.
Finding whenua owners
As time goes by, PKW and many other Māori land organisations are facing the same complex problem - tracking down all of the rightful co-owners, so these owners can benefit from the development and use of their ancestral lands.
Currently, the task is largely manual and requires sifting through multiple sources of online and print data sources. This project sees Waipapa Taumata Rau | University of Auckland, Te Herenga Waka — Victoria University of Wellington, and PKW partnering to tackle the problem with new data science and research that embodies Vision Mātauranga and kaupapa Māori.
Watch a 2 minute video by one of the team's researchers, Pikihuia Reihana, outlining the project:
Identifying rightful owners - how does it work?
The project draws on data discovery and modelling technologies and methodologies to create a more complete and accurate picture of land ownership and succession, which can be quickly accessed and visualised.
The work has been co-designed by academics and iwi to ensure the development of intuitive software interfaces. Work is continuing on tikanga for sharing taonga and confidential data.
The first element involved the creation of the team's own Optical Character Recognition (OCR) algorithms, as standard OCR software applications were unable to decipher old records due to poor print reproduction quality. This was compounded by te reo Māori words which had to be added so the algorithms would recognise them.
Smart algorithms that match names from multiple sources have been created. The project has applied "fuzzy" word matching and transcription error probabilities to data to match different name versions associated with the same person. The researchers use mathematical optimisation to find the most likely name matches across datasets. The algorithms handle spelling variation, macrons, double vowels, English-Māori name variants; it has proven to be robust with aliases and variable word orders, for example it now recognises that 'William Pine O Te Aroha' and 'Wiremu Pinotearoha' are probably the same person.
Finding records of deceased landowners involves accessing Māori Land Court records and scanning death notices across multiple publications, including newspapers.
The team now automatically scans death and 'in memoriam' notices across multiple papers. Machine learning and context-free grammars are then used to understand the dates, places, and relationships in the obituary.
The above information is then used to build a network diagram/data graph showing all the information. Inference algorithms are also being developed to automatically identify probable matches with missing shareholders.
Te hura i ngā iho whenua
To reconnect the people back to the land, researchers from Te Herenga Waka - Victoria University of Wellington are working with Māori Land Court, Births, Deaths and Marriages Historical, and Land Information New Zealand (LINZ) data, using machine learning and Bayesian record linkage to identify and validate the existence and location of specific names relating to whenua. These techniques draw on both analogue and digital maps as well as linked open data triplestore for an app called Māhere. Central to this mahi is the development of 'Punakupu', the first bilingual Māori-English ontology (classification and explanation of entities) that underpins the data structure, defining relationships between data points through a Te Ao Maōri lens.
Strengthening indigenous communities
This project is building effective digital technology to help Māori organisations and individuals accurately identify and track down landowners. The project's work is open source framed by a kaitiakitanga (guardianship) licensing protocol , which means iwi and hapū across the country as well as indigenous communities around the globe could benefit from it.
Project background
This Spearhead Project commenced in 2016, ending in June 2022 and has received a total of $4.4M funding. The project was initiated through a process whereby a cross-disciplinary group of academics and practitioners came together to design research projects with the aim of supporting solutions for some of Aotearoa-NZ's grand challenges.
More information
RNZ coverage of project: New computer tool to locate shareholders of Māori freehold land
In January 2021, RNZ's Jesse Mulligan interviewed, project team members, Sydney Shep and Rere-No-A-Rangi Pope about how they have taken a cultural approach with technology to create the system:
You can listen to the interview on the RNZ website.
Science Media Centre: New tech to find missing shareholders of Māori land – Expert Reaction
In January 2021, the Science Media Centre asked experts to comment on the research. You can read their reactions on the SMC website.
Victorious article: Kimihia te Matangaro - Reconnecting whānau to whenua through data science
In November 2019, Te Herenga Waka–Victoria University of Wellington published an article about the project with personal reflections and insights from the team. You can read this on their news website, Victorious.
Valerie Chan:
Solving complex technical and human problems are key to Valerie's success studying postgraduate Computer Science and as a data scientist.
Master's graduate, Valerie Chan shares her study journey at Te Herenga Waka , Victoria University of Wellington (VUW) and her role on this Spearhead project, Te Tātari Raraunga - Analytics to identify and connect successors to whenua. You can read her student profile on the VUW website.