Te Tātari Raraunga - Analytics to identify and connect successors to whenua
This Spearhead project is creating smart data analytics tools to help track down rightful Māori shareholders to connect them to their land.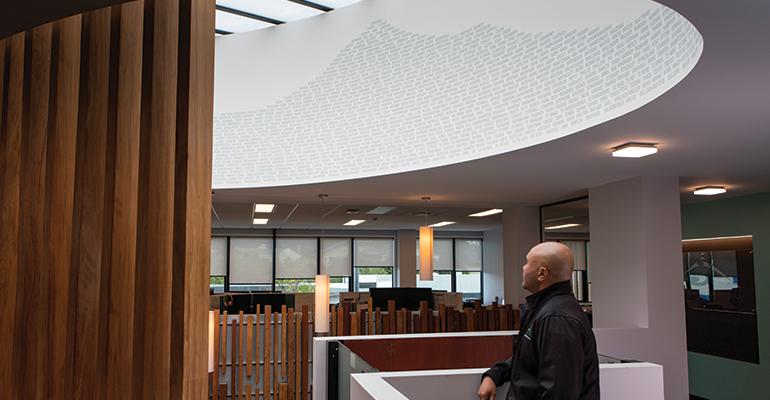 Snapshot
Missing and incomplete records mean that thousands of Māori who are rightful shareholders in Māori freehold land can't be tracked down, creating problems for land succession, economic development, and maintenance of whānau relationships.

This Spearhead project co-designed with Māori is creating smart data analytics tools to help address these challenges and keep track of the growing network of shareholders and their descendants.

The work embodies tikanga, reflecting the culturally embedded nature of this task and attaching information to real people, rather than simply assembling faceless databases of information.

The technology will enable iwi, hapū and other Māori organisations to work collaboratively to find missing members while protecting confidential and taonga information.
Helping Māori reclaim their ancestral lands
The Māori-owned business Parininihi ki Waitotara (PKW) Incorporation has built a thriving operation in Taranaki spanning forestry, crayfish exports, agri-business and commercial property. Over 10,300 owners should receive annual dividend payments from PKW's business activities, sharing the wealth in the way intended by the original 5,396 owners who incorporated PKW in 1976.
Finding whenua owners
As time goes by, PKW and many other Māori land organisations are facing the same complex problem - tracking down all of the rightful co-owners, so they can benefit from the development and use of their ancestral lands.
Currently, the task is largely manual and requires sifting through multiple sources of online and print data sources. Now a Science for Technological Innovation (SfTI) National Science Challenge Spearhead project sees University of Auckland, Victoria University of Wellington and Parininihi ki Waitotara partnering to tackle the problem with new data science and research that embodies Vision Mātauranga and kaupapa Māori.
Identifying rightful owners - how does it work?
The project draws on data discovery and modelling technologies and methodologies to create a more complete and accurate picture of land ownership and succession, which can be quickly accessed and visualised.
Smart algorithms that match names from multiple sources have been created, "fuzzy" word matching and transcription error probabilities have been applied to data to match different name versions associated with the same person. Finding records of deceased landowners involves scanning death notices across multiple publications, including newspapers, and accessing Māori Land Court records.
Automating that process has involved the team developing its own Optical Character Recognition (OCR) algorithms, as standard OCR software applications were unable to decipher old records due to poor print reproduction quality.
Strengthening indigenous communities
Of PKW's 10,300 owners, around half have been lost and are not officially listed in the records. That means they are missing out on millions of dollars worth of dividend payments as well as opportunities to reconnect with whānau, with land, and with their past.
No effective digital technology exists to help Māori organisations and individuals accurately identify and track down landowners. The project's work will help change that and the open source nature of the technology's development means that iwi and hapū across the country as well as indigenous communities around the globe could benefit from it.
More information
RNZ coverage of project: New computer tool to locate shareholders of Māori freehold land
In January 2021, RNZ's Jesse Mulligan interviewed, project team members, Sydney Shep and Rere-No-A-Rangi Pope about how they have taken a cultural approach with technology to create the system:
You can listen to the interview on the RNZ website.
Science Media Centre: New tech to find missing shareholders of Māori land – Expert Reaction
In January 2021, the Science Media Centre asked experts to comment on the research. You can read their reactions on the SMC website.
Victorious article: Kimihia te Matangaro - Reconnecting whānau to whenua through data science
In November 2019, Te Herenga Waka–Victoria University of Wellington published an article about the project with personal reflections and insights from the team. You can read this on their news website, Victorious.