Biosecurity Technology Mission – Calling for Expressions of Capability
14 July 2020 | Read time: 4 minutes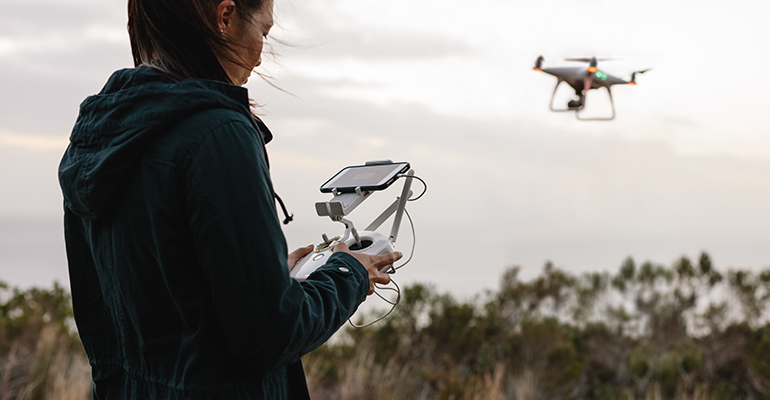 The Biosecurity Technology mission is one of several new topics being explored by SfTI for Phase two (2019-2024), in partnership with National New Zealand's Biological Heritage | Ngā Koiora Tuku Iho National Science Challenge.
We are calling for Expressions of Capability (EoCs) from researchers to support the development of this Mission. Applications closed on Monday 10 August 2020.
Selected applicants will participate in a Wellington-based workshop together with Māori, biosecurity industry and sector representatives to define the research and work towards establishing a team that will develop a Biosecurity Technology Spearhead project proposal to be considered by the SfTI Board. The Mission design process will conclude when a formal research proposal is submitted.
More information about the background of this Mission, eligibility, criteria and the EoC process can be found within the 'Biosecurity Technology Expressions of Capability document' and further down this page.
Biosecurity Technology EoC background
Biosecurity Tech focus is on employing cutting-edge physical sciences and engineering to create new processes and tools that will better protect New Zealand from harmful biological elements such as non-indigenous flora, pathogens, insects and mammalian species.
As with all SfTI research, each new Mission is required to demonstrate how it would leverage NZ's unique strengths, capabilities and/or resources to take a measurable, future-oriented leadership position; and incorporating the relationship that Māori have with the environment is a pivotal component of the approach we will take.
More information can be found in the Biosecurity Technology EoC document.
Eligibility
The purpose of the EoC is to identify and assemble researchers with relevant research expertise so that SfTI can form a 'best' national research team. We welcome applications from researchers at New Zealand based organisations. The EoC provides a summary of the process and what to expect.
Criteria
We are interested in the expertise and experience you will bring to the research team in addressing the Biosecurity Technology Mission and your experience working in multi-disciplinary/collaborative teams. See the application form for more information.
Please note, we do not accept investigator-led project ideas and proposals for the development of mission-led Spearhead projects.
Key dates and process
EoC released – Wednesday 15 July 2020
EoC Applications close – Monday 10 August 2020.
EoC submission outcome confirmed, and Workshop invitations sent via email to researchers – mid-August
Biosecurity Tech Researchers Workshop in Wellington – Wednesday 9 September 2020
Spearhead research team formation and proposal development – from Sept 2020
Spearhead proposal approved and research starts – from early-mid 2021
Contact information
EoC Applications to be emailed to: sftichallenge@callaghaninnovation.govt.nz
If you have any questions about the EoC process email Denise Cutler, SfTI Senior Advisor Research Delivery: denise.cutler@callaghaninnovation.govt.nz
For all other questions relating to Biosecurity Technology, expertise and capability email SfTI Leadership team members:
More information