Phase two projects in development and underway
26 August 2019 | Read time: 3 minutes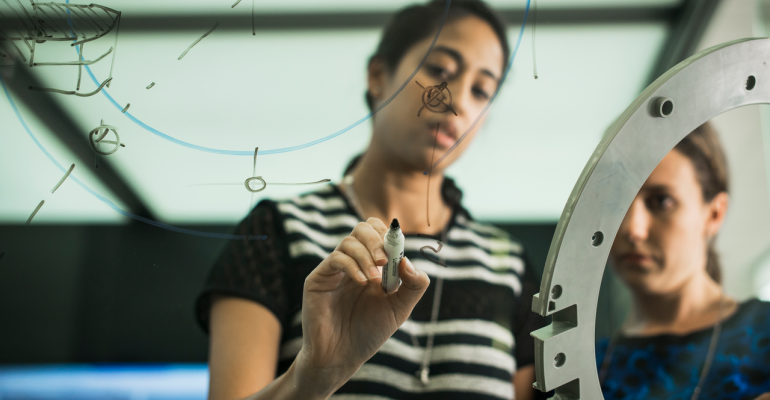 Phase two (2019-2024) of SfTI is kicking off with 21 new Seed projects and eight renewed and refreshed Spearhead projects.
Seed projects
Twenty-one new projects have been selected to join the SfTI research community in the 2019 Seed funding round. The projects will be funded for up to $200,000 each.
These are smaller, high risk (technically complex) projects that are developed by the researchers themselves. The Seed projects encourage emerging and Vision Mātauranga researchers, who are mentored by members of the SfTI Leadership Team. Check out this inspiring line-up of projects and lead researchers here.
Spearhead projects
Our Spearheads projects are generally large, collaborative, best national teams, and continue over three or more years. Annual funding for Spearhead projects ranges between $650,000 to $1million.
In Phase one we supported eight Spearhead projects which were reviewed in June by the SfTI Board and a panel of independent Science Advisors. The outcome of this review has seen some changes in and they will continue to be funded into Phase two. You can find a summary of these on our Spearhead projects page.
Get involved in designing new Spearhead projects
Many of you will have heard about, or been involved in, SfTI's Mission Labs for selecting new Spearhead missions that go on to be established projects. In the coming months, as we design and develop Phase two Spearhead projects, we will call for researchers to express their interest. Follow us on Twitter @SfTIchallenge so you don't miss any of these key updates. You can learn more about our 'Spearhead project development process'.
Rangatahi Spearhead
The Rangatahi Spearhead is for, and led by, 18-35 year old researchers and tech entrepreneurs. A group of 40 rangatahi gathered in a Mission Lab in April to discuss what sort of hi-tech future would they want to see for NZ in the next 10 or 20 years. Read more about the Rangatahi Mission Lab here.
Spearhead projects in partnership with NSCs
SfTI will launch new Spearhead projects into the mission design phase in collaboration with partner National Science Challenges: New Zealand's Biological Heritage (Biosecurity Tech) and Our Land and Water (Clean Water Tech). These partnership Spearhead projects will leverage the research expertise from each of the Challenges to tackle some of New Zealand's biggest environmental issues. SfTI's focus will be on providing the new "tech"— technological physical sciences and engineering expertise.